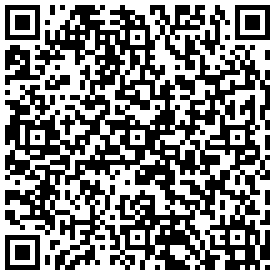 My grandparents moved into Lakmahal some seventeen years after they were married. Till then they had not had a house of their own. He was a member of the Ceylon Civil Service, and had served for quarter of a century in different areas of the country.
Having  joined the CCS in 1912, when he was twenty two, Cyril Wickremesinghe had risen rapidly. By 1920 he was Asst Revenue Officer in Mannar, the first Ceylonese to be appointed to such a position of responsibility, The year before that he had married the eighteen year old Esme Goonewardene, in what she always indicated was a deeply romantic affair.
The origin of the marriage was in reality somewhat different. Cyril came from Galle, as did Esme's father, E G Goonewardene, described in 20th Century Impressions of Ceylon as the first gentleman from the low country to marry into the Kandyan aristocracy. This is an extravagant claim, which I don't think is true, except in a sense that is not quite so exalting. Rather, what the snooty editors of that book were suggesting was that he was the first low country gentleman, ie not of the aristocracy or squirearchy, to marry into the land owning classes.
His wife Ada was a Moonemalle, and her brother sat in the Legislative Council in the days when members were simply nominated by the Governor on the strength of their loyalty to the crown as well as their local standing. This last I suspect had been built up by marriage, with Ada Moonemalle's father, a comparatively impoverished aristocrat, having married the daughter of the far less exalted John Jayatilleke Hulugalle.
That young lady had originally been called Makamma, which suggests the ambiguous origins of what were termed the Wanni Kandyans, who had their share of Tamil culture and Tamil blood. This was true of course of the Kandyan Kandyans too, as is clear from the fact that so many of them signed the 1815 convention in Tamil. That this did not take away from them seeing themselves as Sinhalese indicates how artificial is the compartmentalization which we now practise, as a consequence I think of the relentless Western urge to classify.
Makamma was baptized as Mary Ann, in a move characterized by her great-grandson, who became the Anglican Bishop of Kurunegala over a century later, as doubtless due to self-interest. Certainly John Jayatilleke Hulugalle prospered as a Christian, as did his son-in-law, and the latter's son who sat in the Legislative Council. Perhaps because of the Christianity, perhaps through pragmatism, they continued to marry into Westernized low / low country families, a Jayatilleke for Theodore Barcroft Moonemalle, E G Goonewardene for his sister Ada.
E G Goonewardene was obviously a very capable man. He lived in the house called Old Place, set in nearly two acres in the heart of Kurunegala town, with his brother-in-law opposite in Mitford House, the naming of which I have never quite understood. He acquired vast acreages, and became a member of the Low Country Planter's Association, that had been set up by the grand landed proprietors of the Karawa caste. He was thus one of the I think 11 people eligible to vote when that Association was granted the privilege of sending a representative to the Legislative Council under the Manning Reforms of 1920 – sadly there was no election, for Sir Henry de Mel got in unopposed.
But he paid a price for his retreat into what were comparatively the backwoods of Ceylon. Of his 12 children, five died in infancy. Two, George and Hugh, died in their twenties, the latter because he had insisted on walking behind his father's cortege in 1925, even though he had been ill. His fever turned into pheumonia, and he succumbed to this a couple of weeks later – as his brother George had died in 1918. I still have Hugh's diary for that year, and have often wondered at what lay behind the single entry for a day in October, 'Brother George died today'.
Hugh was the virtuous one, whom my grandmother adored, a tall very elegant young man, who was according to the diary deeply concerned about his clothes and his shoes. George was the naughty one, leaving behind several illegitimate children, it was said, when he died at the age of 23. Their elder brother also never married, but had a Burgher mistress it seems, in Kuliyapitiya, to which he had retreated since he could not get on with his father.
His two elder sisters, Eva and Ida, died unmarried too, the oldest shortly before I was born, the other just after I went away to university. Surprisingly, for she adored the British and sent tea to Queen Mary every Christmas, practically her last words to me were that I should not marry an English girl, but should rather come back home safely.
The two older girls were both in their thirties when the First World War ended, so their father must have been delighted when an old flame of his from Galle told him that her very eligible son would be happy to meet his younger daughter Esme. So the couple were introduced, and it seems to have been love at first sight. At the same time I can't help thinking my grandmother must also have been delighted to get away, with George dead, Edward quarrelling with his father, the two much older sisters marching on into eccentricity. I still cherish my father's story of Cyril asking him, after he had paid his first visit to Kurunagala, whether he had met my grandmother's sisters.
My father, striving to appear at his best, at the beginning of a long courtship, was not quite sure how to react, since his own upbringing had ill prepared him for the occidental idiosyncrasies of the two old ladies. Cyril listened to his uncertain response and then leaned over confidentially.
'Now you know,' he had said, softly, so that his wife could not hear, 'from which side of the family my children get their eccentricities.'
He was to die soon afterwards, just 55, a few months before his first grandchild was born. That story sums up for me a man who is widely agreed to have been the finest Civil Servant of his generation. I once read an article in which it was suggested that, had he been alive at the time of independence, the slide into politicization that began then, with D S Senanayake's demand that all Secretaries resign so that Ministers would have a free hand in making appointments (or even reappointments), would have been halted. I am not sure that would have been possible, but the quiet wisdom of the man may certainly have helped in ensuring the integrity of the service.