Tags
Alfred House, Coup de Grace, Cyril Wickremesinghe, Genghis Khan, Lakmahal, Lawrence of Arabia, Lord Tim, Ludwig, Mahabharatha, Odd Man Out, Old Place, Queen of Spades, Seven Beauties, The Lady Killers, The Third Man, Wicklin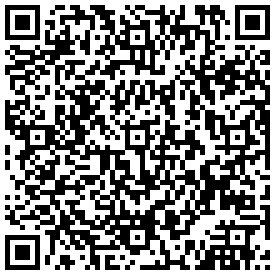 Cyril Leonard Wickremesinghe was the fifth son in his family, the sixth child. The eldest was the only girl, Maud, who married a Wijesinghe in a practice that was to be repeated over three generations.
All the children survived into at least middle-age, though only one went on into the sixties so that I can actually remember seeing him. This was Basil, the Public Works Department Inspector, who had two wives and eight children. The Wickremesinghes were all prolific breeders, so that my mother had 33 cousins on her father's side, in addition to her three brothers. On the other, the Goonewardene side, she had just one, Lakshmi, the daughter of Leo, the favourite uncle of my childhood. He had dutifully left the police when his father and his brother Hugh died, to look after for nearly half a century the estates and the Old Place in Kurunagala.
When I was a boy, and had just discovered the Mahabharatha in Rajagopalachari's exciting translation, I used to think of the Wickremesinghes and the Goonewardenes as Kauravas and Pandavas, in terms at least of numbers. Morally I made no great distinctions, since my greatest sympathy was anyway with Karna, the boy who shared both heritages and neither. However my predilections were obviously towards the Goonewardene side, Old Place where I spent many happy holidays, Leo with whom I felt a tremendous affinity even though he read nothing except racing papers (while scrupulously refraining from betting) and the English Daily Mirror (bound and delivered weekly in lurid yellow covers), and Lakshmi who introduced me to an exciting world of slightly risqué books when I reached my teens, Moravia and Colette and Tennessee Williams.
She had a photograph of James Mason in her room, and for years I thought this was her boyfriend. I could see why when, after wondering about her devotion to the orotund elderly gentleman who had cameo roles in various blockbusters of the sixties (Genghis Khan, I believe, and Lord Jim and perhaps Lawrence of Arabia too) I saw Odd Man Out. It was shown at a British Film Festival, which still remains my greatest sustained cinematic experience, for it also included The Third Man and The Lady Killers and Queen of Spades.
When I helped to run my own Film Festival later, in Oxford, with a stunning array that included British premieres of I think Helmut Berger in Ludwig and Lina Wertmuller's Seven Beauties, I kept wondering why I was not as thrilled as I had been a decade ago. The Festival Director, an acute judge of character, told me I would feel happier when I saw Coup de Grace since it was just like a novel. Based on Marguerite Yourcenar's novel of a Prussian perspective on the First World War, it certainly moved me more than more modern examples of the cinematic art.
Lakshmi never married, and she died soon after she moved to Colombo, murdered in her garage, away from the family ghosts she claimed had protected her through fifteen long years alone at Old Place after her father died. She was a lady of great courage and fierce loyalty, and I still regret that, as Lakmahal too began to disintegrate in the nineties, we did not spend enough time with her. She had moved in order to be near us to Bagatelle Road, the margin of the old estate of the original Alfred House which had given the area its identity. Sadly, none of us were the type to pay calls, and we did not visit her as often as we should have. Some people did, though, and I console myself sometimes with the thought that Neville Kanakaratne, whom she adored, lawyer, diplomat and finally Governor of the Southern Province, had spent a long time at her house the night before she died.
Had I been more sociologically aware, when I was young, I would have registered more differences between the Goonewardenes and the Wickremesinghes. It was not simply the divide between a rural area where infant mortality was high, and Colombo where almost all children survived. The former were more fun to be with simply because they had more leisure, landed gentry at a time when agricultural income was enough to sustain comfortable if not extravagant lifestyles. They were as well educated – Leo, I found, had won the Ryde Latin Prize at Trinity during the War – but they did not need to use that education to survive, and could do basically what they enjoyed, which made them blissful companions.
The Wickremesinghes, on the contrary, had to work for their living – or at any rate the men had to. Their occupations provide an instructive panorama of the opportunities available to young men of varying educational achievements at the height of the British Empire. The brother-in-law, Maud's husband, was a PWD Engineer, which is perhaps how Basil received his own appointment as an Inspector in that Department. The other brothers, in order of birth, were a Police Inspector, a Proctor, an Excise Inspector, a Postmaster, a Civil Servant and two doctors.
The list suggests increasing intellectual capacity, and perhaps there was a greater drive behind the younger ones, which led to the emergence of two doctors, Arthur and Colin. Their father had died comparatively young, and their mother, a Samarawickreme from Galle, she who had known E G Goonewardene in her youth and made sure that her son Cyril married his daughter, seems to have been a powerful presence who ensured that her sons all did well. Having settled them all, she lived on in the family house called Wicklin with I believe the proctor Victor.
The house was in Wellawatte, which makes clear the social divide between that family and the established aristocratic families of Colombo 7 and Colombo 3, the de Soysas for instance from whom Cyril was to buy the land on which he built Lakmahal. We still have – and I believe at least one descendant of each of the nine children still has – a copy of a massive family photograph taken around 1930 of the old lady in state, with her nine children and their spouses (there were to be eleven altogether in the end, though there are just eight in the photograph, the eldest boy Hector having been recently widowed and not yet remarried).
There are only about twenty children in the photograph. My mother and her younger brother were not taken to the event as being too young, and she would always complain later that much younger cousins had been included. However, given the size of the photograph, a few missing faces are not I think worth regretting. More interesting to me is the wedding photograph, taken some years later, of Hector's elder daughter. She has six bridesmaids, her sister and three other Wickremesinghes and two Wijesinghes, a cousin and that cousin's cousin, daughter of the distinguished Royal College Vice-Principal.
Sadly, I don't think old Wellawatte Granny was alive even then, nor did she live to see, of those grand-daughters, two marry eligible young cadets of the Civil Service, one a lawyer who later became a Supreme Court Judge. But I have no doubt she died contented with what she had already achieved, in the tremendous social mobility of her large brood.