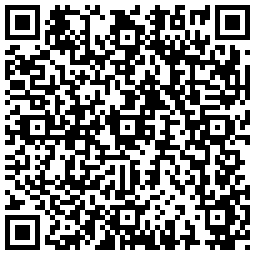 I was carried away last week, while describing the architecture of Lakmahal, by some of the dogs who had inhabited the house. This was inevitable because I had wanted, in celebrating the place, to revive memories of its denizens too. And since it was because of my pleas as a little boy that dogs, just six of them in the seventy year history of the house, were finally allowed to reside inside the house, to sleep in a bedroom, usually mine, and join us at meals, I feel a personal obligation to enter them too into the record.
But in those days, when I was young and gregarious, I welcomed people too, and was delighted when the guest rooms were occupied. There were two of them, a long large room that lay behind the piano room extension of the drawing room, and a tiny room that lay behind the larger one, at the south west corner of the house. Originally this had had a door that led out into the tiny yard between the main house and the servants' quarters, but when I came back from university I found this closed up, doubtless as security questions became more worrying.
The large guest room opened from a second hall that lay behind the entrance hall, through an arch that was directly opposite the main entrance. This second hallway was a big square room with the grand triple flighted staircase, eight steps north, eleven west and then six south, that was another special feature of the house. Under the second flight was a skillfully constructed store room, and next to this was a door giving onto a long corridor that led westward to the servants' quarters. These had been converted from the stables of Alfred House, which had been on the land my grandfather bought when he decided to build a house for his family in Colombo. They included a large kitchen, only just moving from wood to kerosene when I was young, and a whole warren of other rooms. The corridor that led to them also had a door to the pantry, so that food could be taken through that to the large dining room.
Next to the guest room, straight through from the stair hall, and thus providing a wonderful straight perspective from the main entrance doors, was the library, overflowing still with many generations of books behind which squirrels now build their nests. Ricky, when he was young, would try to catch them and bark to identify where the nests were, but he is past all that now, so they have a field day to the detriment of the books, slipping in and out through the bars of the large window looking out on the yard. Next to this, a door at the south west corner of the library led into a small passage which contained three other doors, eastward to the main guestroom, west to a bathroom and south into the small guest room.
The main occupants of the guestrooms in my early years were my grandmother's brother Leo, on his fortnightly visits from Kurunagala, along with his daughter Lakshmi. They were often accompanied by another cousin, Ayra, who taught in Kurunagala and stayed with them at the Old Place. Uncle Leo died in 1971, just after I went away to university, and Lakshmi twenty four years later, but I had hoped Ayra would attend Lakmahal's birthday dinner last month along with her husband Derek Nugawela. Together they had the longest connection with the house and its inhabitants, so I was particularly sorry that they were unable to come down from Kandy for the occasion.
All our childhood visitors from Kurunagala were great companions, in addition to being assiduous providers of Elephant House cakes and sausage rolls, and I much looked forward to their visits. In the early sixties we went occasionally on family holidays to Kurunagala, but before long the rest of the family found other pursuits more interesting. It was by myself then that I spent many happy times during school holidays over the rest of the decade with Uncle Leo and Lakshmi at the Old Place – and with my grandmother's even older sister, Ida, who was blind but continued to run her own establishment, with a Burgher companion, in one wing of the house.
Ayra had moved by then, to Colombo, in a practice that had become the norm for so many capable teachers. As the provinces fell behind, in the entertainment as well as the social life they offered, as colleagues in provincial schools became more emphatically swabhasha oriented with the abolishing of English medium, all those who sought a more cosmopolitan way of life tried – and usually succeeded as the pool of talent diminished – to get transfers to Colombo. This flight of capital, as it were, contributed to increase the gap between the capital and the rest of the country, and of course it was the poor children in what Kannangara had originally intended to be the equals of metropolitan schools, the Central Schools in provincial and district capitals, who suffered most.
We had hoped very much that Ayra would move into Lakmahal when she got her transfer to Colombo, but she decided instead to stay with other friends, the Obeysekeres, in the much more spacious, and aptly named Maligawa, on Reid Avenue. Five years later she moved into a flat that she shared with a cousin on my father's side, a flat I remember vividly for it was there that I had my farewell party before I went away to England. This was in 1971, just after the insurgency, when there was still a curfew. I was going straight on to England after my Advanced Levels, which had to be taken in Madras in those days, and I could not bear the thought of a short stilted evening at home. With Ayra's help I convinced my parents to let us stay out all night.
It was a tame affair by today's standards, but memorable for me, and the more so because hardly any of my school friends of those days who attended that party are now in the country. Suffering from the deprivations of the seventies, including standardization which effectively put paid to their chances of going to university here, they were more inclined to settle down abroad when they did finally get away, to study or to work, in the mid-seventies or later. So, while there were two English friends from my university days to celebrate Lakmahal at seventy, there was no one from my days at school.