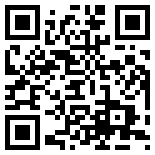 In addition to my work at the University, I did a lot of media work, for various newspapers as well as the SLBC. In those days the media was entirely owned by government, or else strongly supportive of it, an inevitable situation I suppose when the opposition is identified with socialism. I used to wonder therefore why JR continued to cling onto Lake House, contrary to his commitment before the election to reverse the previous government's nationalization.
That move one could understand, given the relentless animosity Lake House had displayed towards Mrs Bandaranaike's government, but it was foolish. I have always believed that control of the media is quite useless, at least for the purposes of propaganda, because the vast majority of people do not believe what government owned media outlets say. They therefore become simply instruments of pandering to those in power and, in becoming effusive, they do not bother to be credible. That is why governments that seek to control the media to ensure the results they want at elections end up controlling the elections too.
Mrs Bandaranaike's government was not like that, and initially indeed I gather that it tried to turn Lake House into a national rather than a partisan institution. Mervyn de Silva for instance, Dayan Jayatilleka's father, was wryly critical of the government too. But soon enough the apparatchiks got at him, and Lake House became merely a mouthpiece for the government. However the Times Group continued independent, albeit there were efforts to buy it up. More importantly, though in an unseemly squabble with the owners of the Sun Group the government sealed its presses, it opened them for the election of 1977. I was told that that Group of newspapers did a very effective job in drawing attention to the failures of the government.
JR therefore need not have hung on to Lake House, given that the independent press was very much on his side. Radio was totally controlled by him, since the SLBC had always been a government monopoly previously, and indeed continued as such until the time of President Premadasa. He also took good care to make television a government monopoly, nationalizing the Independent Television Network that a couple of his nephews set up well before Rupavahini started. Thus we had the extraordinary phenomenon of not only a Government Television Station, but also what was bizarrely termed the Government Owned Business Undertaking of the Independent Television Network. In a sense that was symptomatic of what JR really thought of privatization. He realized that business in general had to be done by the private sector, but he did not even dream of extending the principle to basic services in general. He did start private transport, for which we must be grateful, but even there he stuck to buses and allowed the railway network to degenerate.
Lake House in those days would use the occasional article, but it was the Times that actually commissioned a series of articles on literature. I geared this in the main to the Advanced Level syllabus, but tried to introduce other works too, in the hope that some students would be tempted to read further. This led to a rather amusing situation when I wrote about Galsworthy. By then I had fallen foul of the government, after having resigned from the University over the deprivation of Mrs Bandaranaike's Civic Rights, and I was told the President was informed, at a meeting of the UNP Working Committee, that the Times, which had also been taken over by then by Government, was providing space to a strong critic of the government. JR had apparently said that I was only writing about Galsworthy, but Almon Pieris, later to become a Provincial Minister, had said he did not know about Galsworthy, but I was clearly a Communist. I was supposed to be bearded too, which was quite untrue, since I only decided to cultivate a beard six years later.
Esmond Wickremesinghe, who told me the tale with great gusto, added that JR had assured him that I could continue to write but, characteristically, a couple of weeks later the Editor, Rita Sebastian, told me that the series would have to stop. I felt sorry for her, for she was clearly under pressure. Fortunately the SLBC was made of sterner stuff, or rather its English Service was, staffed by wonderfully idiosyncratic people like Jayantha Wijeyeratne and Mahesh Perera. I have no idea whether they were told to stop me or not, but I rather suspect the latter. However, they would have ignored any instructions unless they were given in writing, and it is the essence of such restrictions that they cannot be publicly proclaimed.
So I continued for some time to do a programme called 'Literary Quarter' as well as coordinating 'The Arts Scene' for some time. This last was useful, because it ensured I went to a range of performances and exhibitions I might not otherwise have experienced. I would try to get a guest or two for each programme, and I was thus able to get to know people I admired from their work, in particular Ajith Samaranayake, who seemed to me the best English language journalist in the country. My connection with Trinity College indeed began then, when I interviewed members of their Drum and Dance Troupe, along with a youngster who won the School Shakespeare Drama Competition Prize for the Best Actor, breaking the Thomian monopoly of the award. Most entertainingly, I was told by a member of the Board recently that the boy, now doing very well in America, asked after me, having recalled that I had taught him many years ago.
Getting interviewees for the Arts programme was not always easy, so I often fell back on regulars, to do reviews for me, Richard of course, but also Jeanne Pinto, who was always game to talk about anything. She and Richard also helped with 'Literary Quarter', by coming along and reading extracts from the work of whoever I was discussing. Sometimes I would have both of them, and it was always entertaining to have Richard afterwards parodying the way Jeanne had read. She had a wonderful husky voice, but it sometimes sounded harsh, and he could turn it into a threatening growl, as when he imitated her reading Oscar Wilde –
Oh take a tiger for your mate
Whose amber sides are flecked with black
And ride him on his gilded back
In triumph through the Theban gates.