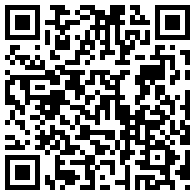 Rajiva Wijesinha, MA, DPhil (Oxon) (born May 16, 1954) is a Sri Lanka writer in English, distinguished for his political analysis as well as creative and critical work. In 2010, he began a blog which included a range of writing (www.rajivawijesinha.wordpress.com).
Having been Secretary-General of the Sri Lankan Government Secretariat for Coordinating the Peace Process (SCOPP) , and concurrently Secretary to the Ministry of Disaster Management and Human Rights, and now being a Member of Parliament on the National List of the United People's Freedom Alliance following the General Election held on 8 April 2010, much of his recent writing has been political.
However over the years he has written regular columns for newspapers on literary topics as well as reminiscences. The first of the latter series was based on 'Lakmahal', the house in which he lives, and was begun in celebration of its seventieth birthday in 2007. A subsequent series of articles has dealt with changes to Colombo during the 80s. These will form the basis of a book planned for Lakmahal's 75th birthday, to be entitled 'Lakmahal, Colombo, Sri Lanka: 75 years of political change and social flux).
Given the range of writing that has been covered in his main blog, he has now started a new blog to cover creative writing and criticism as well as reminiscences. This will also include extracts from previous publications such as 'Beyond the First Circle: Travel in the Second and Third Worlds'.
Further information about Rajiva Wijesinha and his other work may be found on www.rajivawijesinha.wordpress.com. He currently serves as Adviser on Reconciliation to the President, and has also revived the former Peace Secretariat website (www.peaceinsrilanka.lk), beginning with a series of articles entitled 'The Road to Reconciliation' which deals with resettlement and the reintegration of former combatants. He used a considerable proportion of his decentralized budget to sponsor programmes for these last in collaboration with the Commissioner General of Rehabilitation, including training in counselling and entrepreneurship development.
He belongs to the Liberal Party of Sri Lanka (www.liberalparty-srilanka.org), and has served as its President and Leader, and also as a Vice-President of Liberal International. He is currently Chair of the Council of Asian Liberals and Democrats.